The climate targets have been set and CO2 emissions must be drastically reduced. Freight transport has a significant role and has to adapt.
Electromobility is very promising to reach zero-emission in freight transport, also in the truck sector. The first thought usually goes to new vehicles, and this is where we come in.
The conversion solutions from pepper are not only more sustainable, but also considerably more economical than the purchase of a new vehicle. We offer ready converted trucks as well as the conversion of existing vehicles.
Switch from diesel to electric. Make yourself independent from fossil fuels. Take the more environmentally friendly and economically sensible route.
Why retrofit? Why pepper?
Sustainability
Resource-saving
Second Life
CO2 savings
Economy
Cheaper than buying a new one
Lower operating and maintenance costs, lowest TCO
Term extension
Availability
Fast delivery capability for selected models
Short development cycles
Fast implementation
Safety
Standards (e.g. ISO 26262)
TÜV Certification
Criteria catalogue of the Federal Ministry of Transport and Digital Infrastructure
Project sequence
The process phases of the conversion
1. Analysis
Analysis of the vehicles to be converted for technical characteristics, TÜV inspection reports, analysis of subsequent requirements such as route lengths, route profiles, round-trip times, charging points, etc.
2. Planning
Detailed specification in terms of range, battery capacity, drivetrain, air-conditioning, and optional charging concept
3. Conversion
Conversion and commissioning of the vehicle in a partner workshop including TÜV vehicle approval
4. Operation
Support and advice during recommissioning with awareness training for workshop staff and planning of the necessary charging infrastructure
The pepper etrofit kit
Our conversion kit to electric drive includes the following components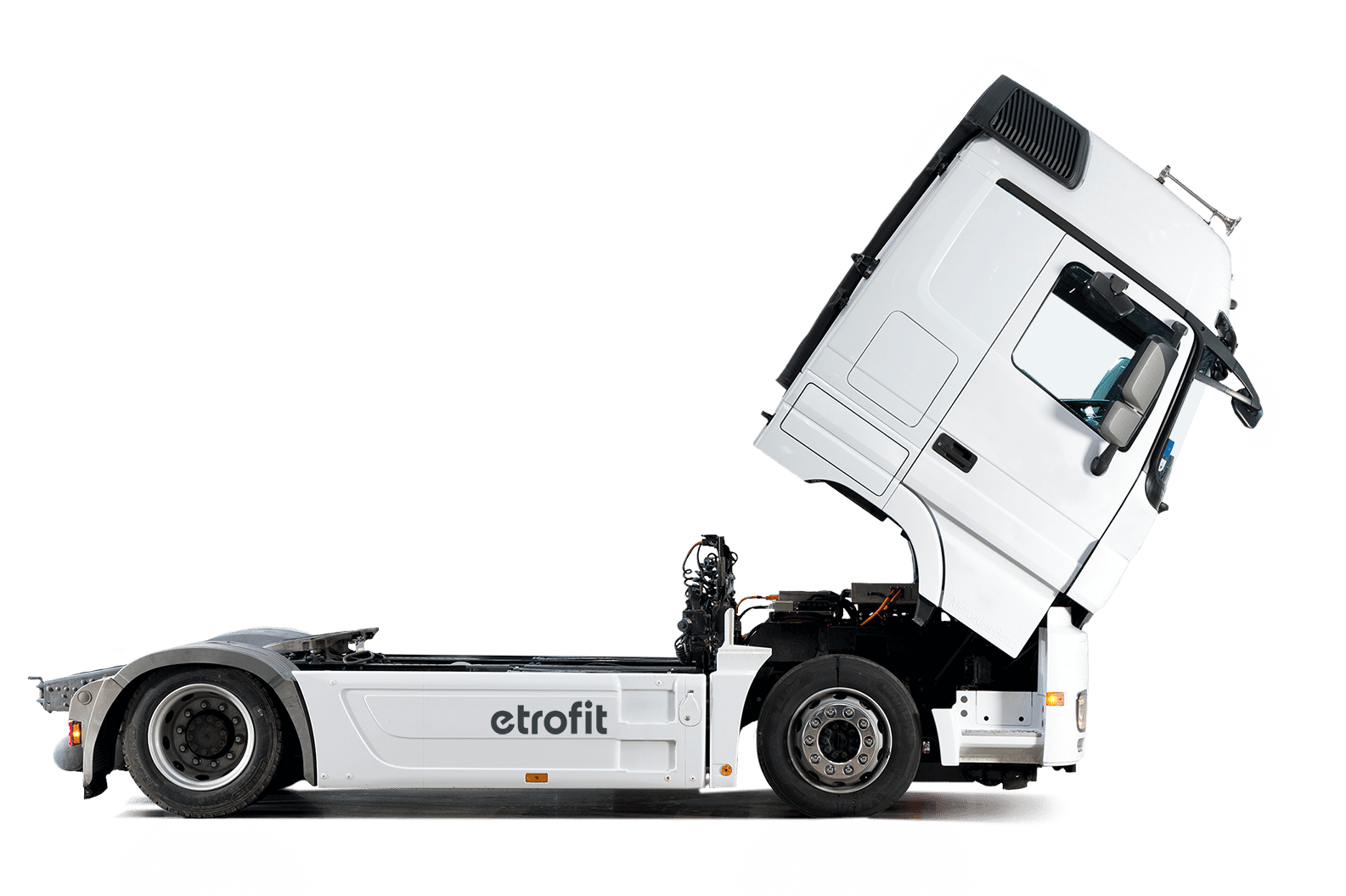 Heating and Air conditioning
HMI (Human Interface Machine)
Available vehicles
pepper offers repowering for selected truck models
Contact us
If you would like to learn more about our repowering solutions or are already concretely interested, please send us a message via our contact form! We will get back to you as soon as possible.